The Barton Creek Cave, a cathedral-like wet cave discovered by Peace Corps volunteers in 1970, is located on the Bogaert family farm and is one of the most popular tourist destinations in the Cayo District of Belize. It is one of the most extended subterranean sites in Belize. Surveying completed in 2002 and 2005 charted at least 5 miles of cave passages, with an additional 4-5 miles yet to be mapped.
Once a Mayan ceremonial cave, aside from pottery shards, jewelry, and other relics, the remains of at least 28 individuals ranging from children to adults were found on the ten natural ledges along the river, all within the first kilometer inside the cave.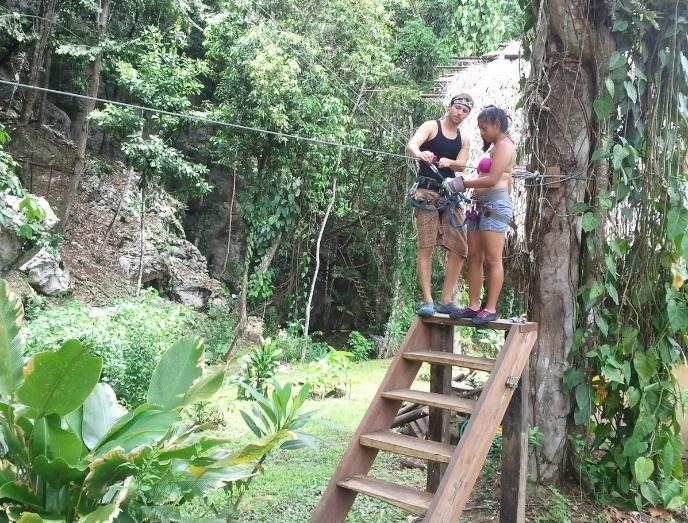 The Zip Line starts with a small training line across the creek, departing from our reception area. From there, it is a short hike to the top above the cave through the jungle gardens.
The trained staff will put you on the first line to soar some 650 feet through the jungle, landing on a secure deck at the base of a 1000-plus-year-old Ceiba tree. It was a Mayan Belief that the Ceiba Tree held the seven layers of heaven within its branches. Moreover, you soar some 700 feet through the jungle, over the pond and sandy beach, to arrive just steps from the cave entrance, which the Mayans believed was the portal to the underworld.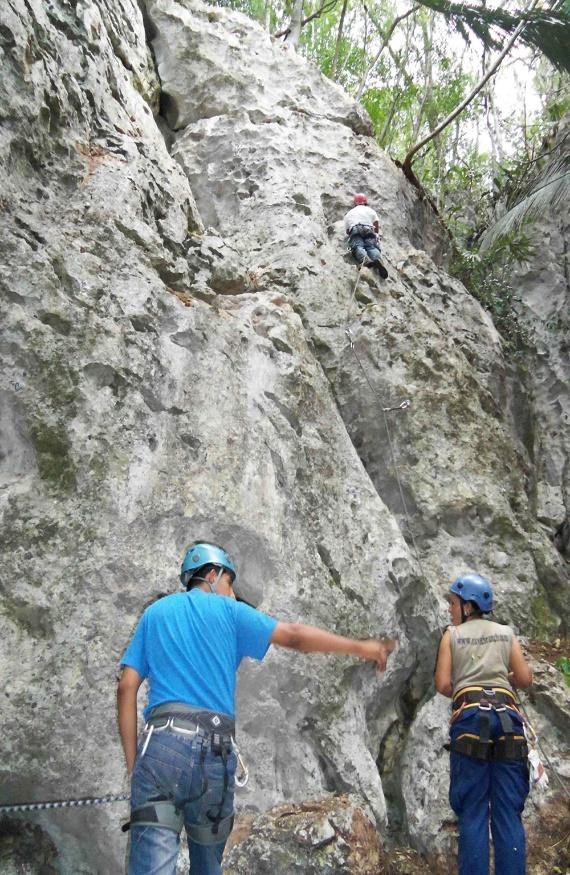 They have over ten courses to accommodate beginner to advanced rock climbers. Whether you have your gear or need to rent theirs, they have you covered.
Need an experienced spotter/belayer?
–The trained staff is available by the day.
ATM CAVE TOUR PRICE: $180USD + fee
RESTRICTION: Must be 40 inches or taller
Wander, wonder, or simply relax – the choice is yours when the outside world feels so very far away.