Caracol Natural Monument Reservation
A ancient Maya archaeological site
Driving up into the Mt. Pine Ridge Forest Reserve, guests experience the spectacular transition of two entirely different ecosystems as the broadleaf jungle gives way to the higher elevation pine savannah. En route to Caracol you will stop at the Rio Frio Cave, an immense walk-through cave where you will learn about limestone columns and other natural formations at one of the most photographic sites in the Cayo District.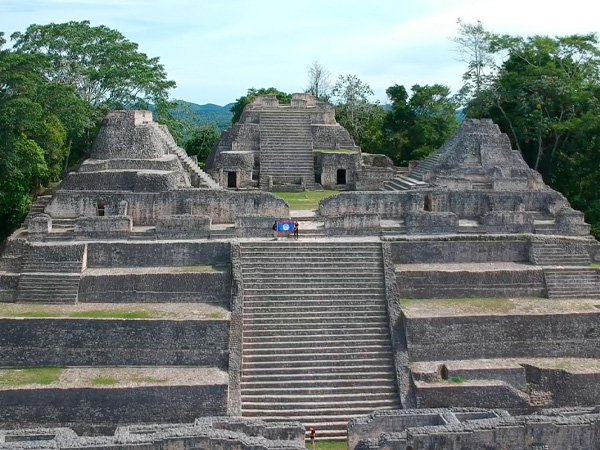 Then continue on to Caracol, the largest and most spectacular Maya site in Belize where an estimated 150,000 people once lived in a thriving metropolis covering nearly a square mile. Explore the active archaeological site and learn about the ancient Maya civilization. Climb Caana, the tallest ruin at Caracol at 42 meters in height (or take pictures of other people climbing), and see the residences and burial grounds of Maya royalty.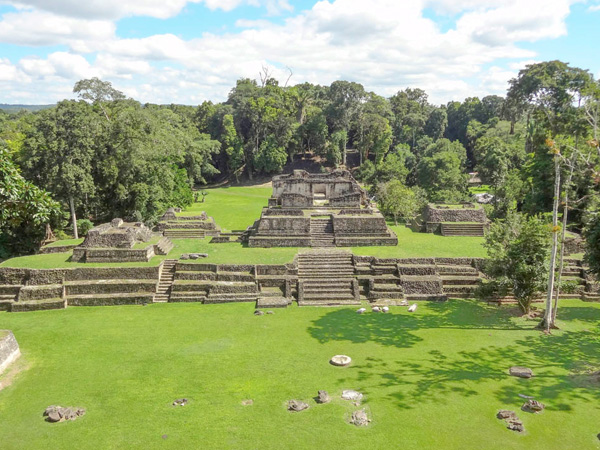 After a picnic lunch at Caracol, your next stop is the Rio On Pools, a majestic series of natural pools formed within granite boulders, connected by small rapids and waterfalls. And speaking of waterfalls, your final stop of the day is Big Rock Falls, an amazing waterfall treasure guaranteed to be a highlight of any trip to the Mountain Pine Ridge area. The view of the water rushing down the 150 foot rock formation and falling into a perfect pool is breathtaking and a moment in paradise to always remember.
DURATION: Full fay with lunch
INTENSITY: Moderate to Challenging
RESTRICTION: Must be 40 inches or taller
Wander, wonder, or simply relax – the choice is yours when the outside world feels so very far away.