Driving up into the Mt. Pine Ridge Forest Reserve, guests experience the spectacular transition of two entirely different ecosystems as the broadleaf jungle gives way to the higher-elevation pine savannah. En route to Caracol, you will stop at the Rio Frio Cave.
Then continue to Caracol. Caracol is a large ancient Maya archaeological site located in what is now the Cayo District of Belize. It is approximately 40 kilometers (25 mi) south of Xunantunich, the town of San Ignacio, and 15 km (9.3 mi) from the Macal River. It rests on the Vaca Plateau, at an elevation of 500 m (1,600 ft) above sea level, in the foothills of the Maya Mountains. Long thought to be a tertiary center, it is now known that the site was one of the most important regional political centers of the Maya Lowlands during the Classic Period. Caracol covered approximately 200 square kilometers (77 sq mi), covering an area much more significant than present-day Belize City, the largest metropolitan area in the country, and supported more than twice the modern city's population.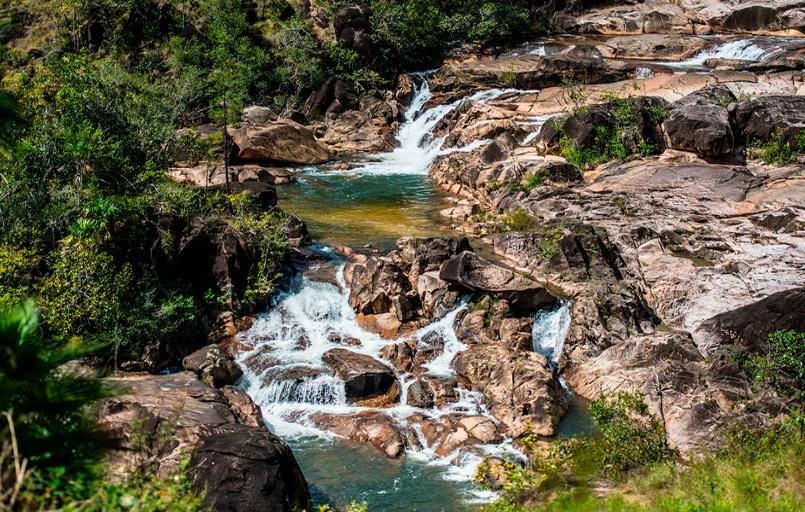 After the visit to Caracol, the next stop is the Rio On Pools, a majestic series of natural pools formed within granite boulders connected by small rapids and waterfalls.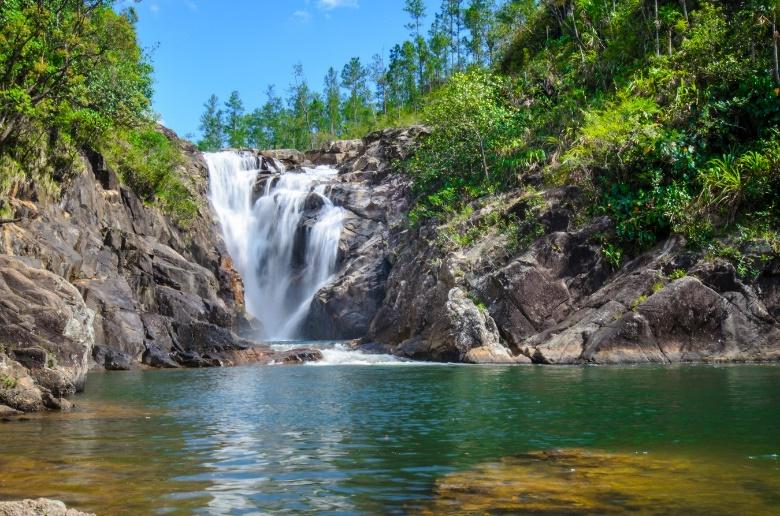 Furthermore, speaking of waterfalls, your final stop of the day is Big Rock Falls, a fantastic waterfall treasure guaranteed to be a highlight of any trip to the Mountain Pine Ridge area. The view of the water rushing down the 150-foot rock formation and falling into a perfect pool is breathtaking and a moment in paradise always to remember.
ATM CAVE TOUR PRICE: $180USD + fee
RESTRICTION: Must be 40 inches or taller
Wander, wonder, or simply relax – the choice is yours when the outside world feels so very far away.