Howler Monkey Sanctuary near the International Airport
The Community Howler Monkey Sanctuary in Burrell Boom offers a great opportunity for visitors to experience Black Howler Monkeys in the wild. This innovative and unique grassroots conservation project was designed to protect and sustain the habitat of the endangered Black Howler Monkey (called 'baboon' in the local Creole dialect), while promoting the economic development of the participating communities. More than 200 private landowners in seven villages, stretching over 20 square miles, voluntarily pledged to conserve their land for the protection of the Black Howler Monkey habitat.
Then continue on to Caracol, the largest and most spectacular Maya site in Belize where an estimated 150,000 people once lived in a thriving metropolis covering nearly a square mile. Explore the active archaeological site and learn about the ancient Maya civilization. Climb Caana, the tallest ruin at Caracol at 42 meters in height (or take pictures of other people climbing), and see the residences and burial grounds of Maya royalty.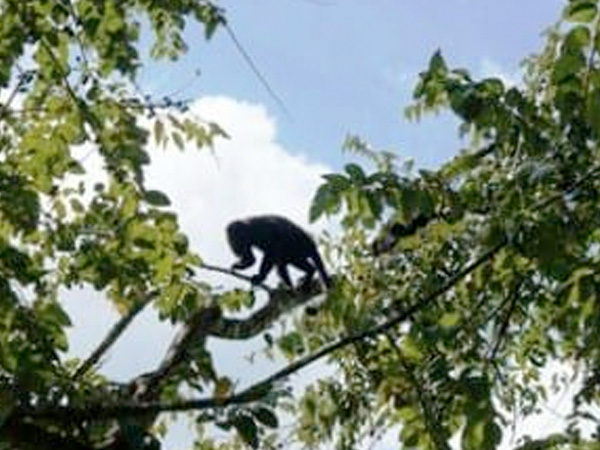 ATM CAVE TOUR PRICE: $180USD + fee
RESTRICTION: Must be 40 inches or taller
Wander, wonder, or simply relax – the choice is yours when the outside world feels so very far away.