Explore Beyond and See Rio On Pools, Rio Frio Cave and Waterfall
Explore this seldom seen side of the rain forest from the meandering Macal River. Relax in the comforts of La Capitana Pontoon Boat – or float behind the pontoon on a tethered tube – as monkeys, tropical birds, and views of the Maya Mountains appear in the jungle. Visit majestic waterfalls and swim, or for the more adventurous, climb the granite boulders to jump into the pools below. For a mellower experience, you can sit back and watch the jungle environment drift by from the hammock on board. Lunch is included and served on the boat.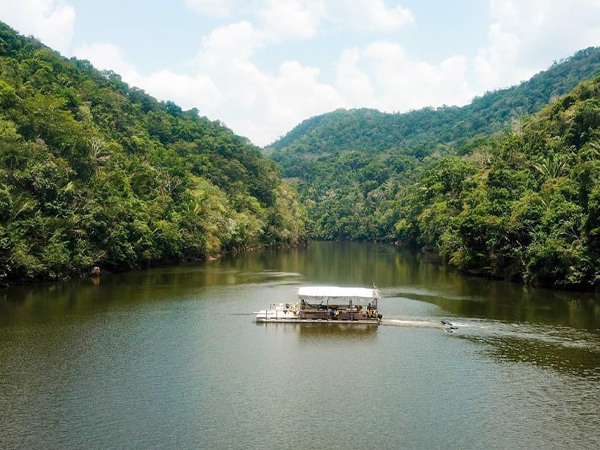 ATM CAVE TOUR PRICE: $180USD + fee
RESTRICTION: Must be 40 inches or taller
Wander, wonder, or simply relax – the choice is yours when the outside world feels so very far away.