Caracol Natural Monument Reservation
A ancient Maya archaeological site
The Hol Chan Marine Reserve is the oldest and most popular marine attraction in Belize. Hol Chan means " Little Channel" in Mayan, due to its natural cut or break in the Barrier Reef which is about 75 feet wide and 30 feet deep. The reserve is only a few minutes away from Caye Caulker and Ambergris Caye covering approximately 18 square km which was divided into 4 Zones or habitats: Zone A is Coral Reefs, Zone B is Seagrass Beds, Zone C is Mangroves and Zone D is Shark Ray Alley.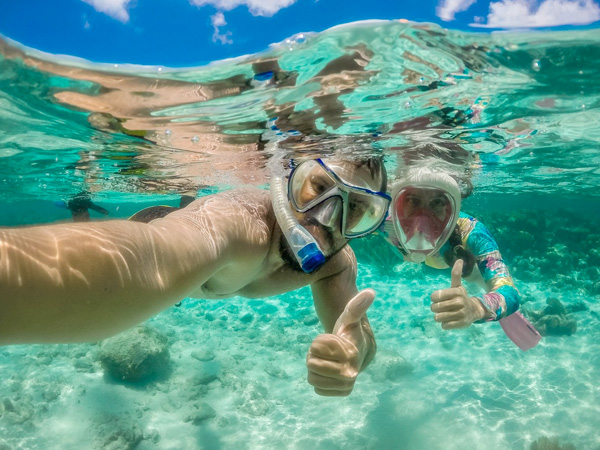 Shark Ray Alley and Coral Reef are the most popular zones for snorkel and dive tours. Zone D or Shark Ray Alley is a shallow sandy area inside the reef teeming with nurse sharks, spotted eagle rays, southern stingrays and an occasional turtle. The local tour guides feed the fishes everytime they visit the area for tourists to get a unique experience with these gentle creatures. Zone A or Coral Reef mostly consists of the cut or break in the reef which is rich in marine life; while Zone B has a sink hole that opens in a huge underwater cavern only visited by dive enthusiasts. Zone C or the Mangrove forest is a perfect nursery for many types of fishes and seahorses with an occasional siting of a manatee or turtle.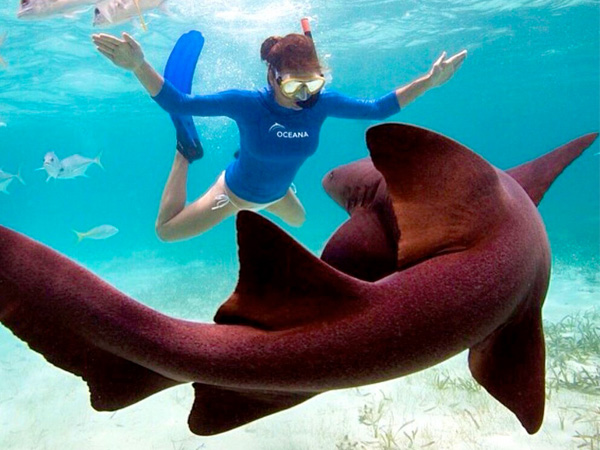 At Least 160 species of fish are found in the channel, including forty types of coral, three species of turtles, five species of sponge, two sea grasses and three marine mammals. Large fishes like jacks, groupers, barracudas and snappers are all common in the area along with different species of grunts, snappers and angel fishes. The main goals for Hol Chan Marine Reserve is to preserve the coral reef ecosystem, provide an opportunity for educational research and tourist services, and conserve genetic resources.
ATM CAVE TOUR PRICE: $180USD + fee
RESTRICTION: Must be 40 inches or taller
Wander, wonder, or simply relax – the choice is yours when the outside world feels so very far away.