Swim in turquoise waters and explore an underground cave! Both these incredible sites at Blue Hole National Park are located near the Hummingbird Highway and easily accessible on a trip to/from the Lodge from Belize City.
The Inland Blue Hole is a cool, refreshing, and naturally beautiful place for a swim. The Blue Hole is a 25-foot deep sinkhole formed by the collapse of an underground limestone cave. The river running through the original cavern still flows through the cave system, and forms a sapphire-colored pool at the bottom of the cenote. The depression measures about 100-feet deep and 300 feet in diameter.
St. Herman's is one of the few major Belize caves you can visit independently. The largest of the three known entrances sits in a sinkhole 180 feet wide, narrowing to a 60-foot wide entrance. The concrete steps cover stone steps originally cut by the Maya. The exposed section of the underground Cave Branch Creek tributary can be viewed for about 150 feet before it disappears again beneath the surface. A trail with markers has been placed within the cave. It's about a half-mile through to the exit. Once inside, visitors can clamber over rocks and splash through the water, while admiring stunning cave formations. After exploring the cave, there is the option to hike a two-mile interpretive trail.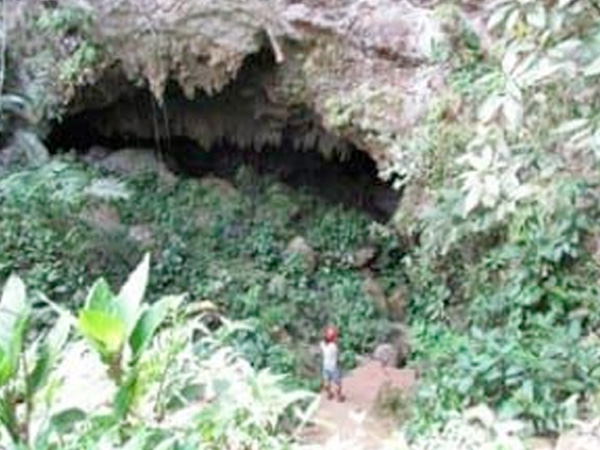 There is also the option to explore deeper in this extensive cave system, with its huge caverns and classic Maya ceremonial chambers with calcified skeletons and artifacts – but for this, you must have a guide (which we can arrange).
The National Park has several other hiking trails for optimal wildlife spotting. Some of the unusual birds known to frequent this area include White Hawk, Spotted-Wood Quail, Crested Guans, Lovely Cotinga, Keel-Billed Toucans, Red-Legged Honey Creepers and Slaty-Tailed Trogons. (Incidentally, each of these species also frequents Mariposa Jungle Lodge.)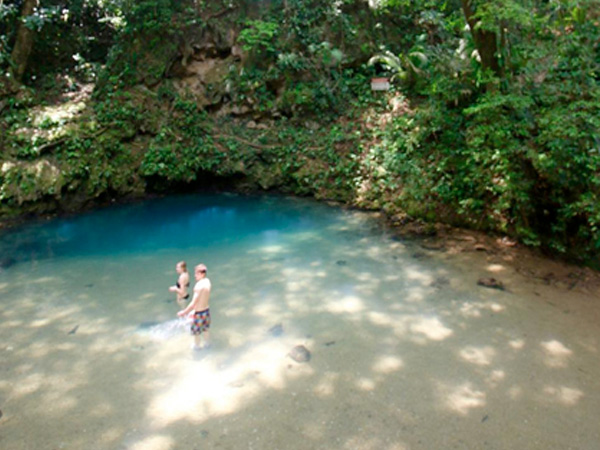 ATM CAVE TOUR PRICE: $180USD + fee
RESTRICTION: Must be 40 inches or taller
Wander, wonder, or simply relax – the choice is yours when the outside world feels so very far away.