The Best time to visit Belize is from December to April when the weather is just right for outdoor activities and adventures. These months are classified as "dry season", where you can expect warm, sunny days with azure blue skies and cool temperatures at night. Even though this may be the best time to visit, Belize is a beautiful country to vacation in any season.
Unlike most countries that have four seasons, Belize has two- Wet and Dry Seasons. They both have their pros and cons, so it all depends on when you would like to travel, what you would like to see and do and how long you would like to stay. Some people prefer visiting during the dry season when they can get a better chance of experiencing both sea and jungle, while others prefer the wet season when visitors are few and they can take advantage of low prices and less crowded areas.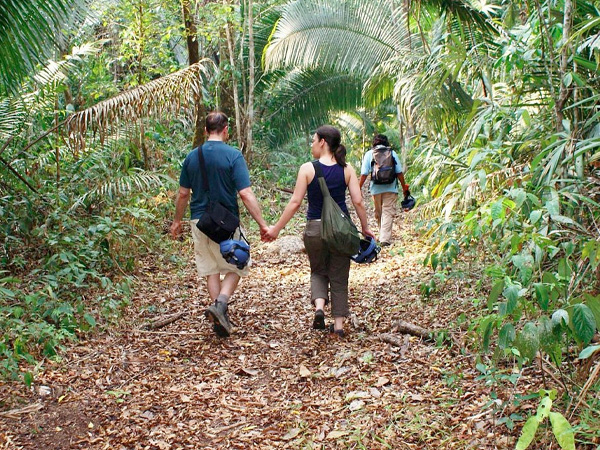 Dry Season is otherwise known as "high season" in Belize which runs from December to April. Many people choose to travel during the winter months to escape snow and enjoy warm tropical weather for Christmas. Temperatures during the holidays are usually between 65 – 80 degrees Fahrenheit, and may drop to the 50's on rare occasions. Winter visitors get to enjoy all the festivities on Christmas, Boxing Day and New Years either for events at their hotel or with the locals in town.
March and April are warmer months which is a perfect time for outdoor adventures. Temperatures are usually between 85 – 98 degrees Fahrenheit with blue skies and no clouds in sight. Activities and adventures are numerous such as: climbing and exploring maya ruins, horseback riding, cave spelunking, cave tubing and zip lining, canoeing, birding, hiking, fishing, snorkeling, diving and so much more. Many groups and families visit for Easter and spring break which means that the popular places to visit will be crowded and must be booked beforehand.
Typically, high season begins late November in time for Thanksgiving. Belizeans have their own take on Thanksgiving feast with turkey and stuffings and all the sides and desserts. Most hotels, resorts and high end restaurants offer a special menu for this holiday which is ideal for travelers to enjoy and feel at home.
After Thanksgiving is Christmas Celebrations. Whether you're staying in town or at a jungle resort, everywhere will be decorated with lights and trees and fancy garlands with Holiday music playing in every version including reggae and soca. There are so many options to choose from when traveling to Belize during the Holidays. For example, you can be a part of a formal mistletoe ball, make reservations for a full Christmas Dinner or celebrate with local friends. New Years celebrations are practically the same, with good food, music, fireworks, numerous invitations and great people. There are other options if you prefer a quiet, peaceful holiday as well, Belize has a variety of accommodations for every type of visitor.
Valentines is a great time to visit as well. Many couples come to experience their dream date or honeymoon on the beach or in the jungle. You can book amazing honeymoon packages to suit your likings and have a wonderful time in the tropics.
Spring in Belize means outdoor activities, and one of the biggest events is the Ruta Maya River Challenge. This race lasts for four days, beginning in Downtown San Ignacio, and finishing in Belize City. At least 46 teams of both local and foreigners join this 175 miles long race in categories- Male, Female, Mixed, Family Adventure, Masters, Intermural, Pleasure and C2 ( 2 paddlers). The Ruta Maya committee explained that it's not only a race, but a way of fostering environmental awareness, culture, and history of the Belize Old River and tourism development.
Easter is a very religious time in Belize as many prepare for feasts and cultural activities, with each district celebrating this holiday in their own unique way. For instance, Benque Viejo streets in the Cayo District are decorated with saw dust art depicting Christ and the resurrection, following processions and masses which are a spectacle to watch. Another big event is the Annual Cross Country Cycling Race which was initiated back in 1928, commencing from Belize City to San Ignacio and back. There are over 100 participants, both local and international, competing in this huge race which you can watch along the George Price Highway, ride along on the route or watch on the local tv channel.
It is also "Conch Season", which means you can get so many tasty dishes made from conch. You can enjoy it at a nice restaurant, or get a chance to dive for your own conch and cook it with your local tour guide.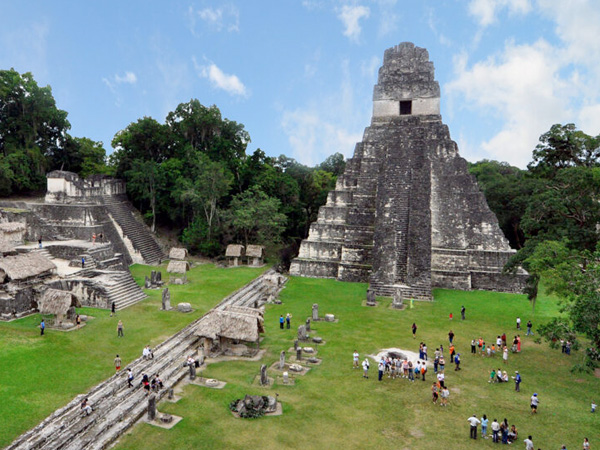 Wet Season or "slow season" in Belize is from May to November which means less crowds. Not everyone prefers to travel during the rainy season, although this may be the only time some people can get their yearly vacation. The good news is that during this slow period, hotels, resorts and tour operators offer great prices whether you're staying inland or on the islands.
May to August is partly sunny with showers that could last for an hour or two; and since it rains off and on, you can postpone your tour for later in the day, or totally cancel if the rain persists.
September and October are the most "wet" months when tours can be canceled for days due to heavy rains and flooding in certain parts of the country. Rainy season also means hurricane season in Belize, so it is something to remember when planning your trip to Belize.
Even though the wet season may be a bit dreary some days, the highlight is lobster season. Lobster season is an exciting time for visiting Placencia, San Pedro and Caye Caulker. The streets are filled with the aroma of grilled lobster tails of every size, and restaurants serve a variety of lobster dishes like: fritters, stews, burgers, kabobs, ceviche and so much more.
Another huge event is the Costa Maya Sea and Air Festival in San Pedro, which is a five-day weekend festival with beauty pageants for Miss Costa Maya, live performances, beach parties, pool parties and fine dining.
September is the month of patriotic celebrations. The 10th is the Battle of St. George's Caye Day celebrating victory in a key battle against the Spanish in 1798. School marching bands and parades flood the streets during this time with lots of music, dancing and performances. September 21st is Independence Day and the time for Carnival. You can watch the carnival in Belize City or Orange Walk Town and even join in with dancing and partying with the crowd.
Another huge celebration at the end of the slow season is Garifuna Settlement Day, which is on November 19. You can travel to the culture capital, Dangriga Town or Hopkins village, and be a part of a unique celebration. Get to see the reenactment of the Garifunas coming ashore to Belize, watch them play the drums and dance, and get to eat some delicious traditional food.
Planning a trip for the best time to visit Belize, We can help!
Whether it's high or low season, you can always have a good time in Belize. Here at Mariposa Jungle Lodge you can choose to stay only in the jungle, or you can try our Sea and Jungle Package which is a perfect combination of surf and turf.