What's it like in Belize? What are the best things to do when visiting?
Watch this video from Innovation & Tech Today to see a selection of the best adventures in Belize, like jumping off waterfalls in the jungle and snorkeling with sharks and rays. And Mariposa Jungle Lodge is featured! Earlier this year we hosted the magazine's operations director for several days of fun and adventures – and Kelsey put together this amazing video showing off her favorite Belize sights and activities:
Before visiting Mariposa in the Cayo District, Kelsey and her travel companion spent a night in San Pedro on Ambergris Caye so they could snorkel Shark Ray Alley in the famous Hol Chan Marine Reserve. (San Pedro can also be arranged as a day trip from Mariposa Jungle Lodge, although be prepared for lots of driving or flying!) The following day they flew to San Ignacio in the jungle of western Belize – and we took them cave tubing with headlamps and helmets before heading to the Lodge for a night in one of our air-conditioned jungle cabanas. The next day we explored nearby Caracol Maya ruins and the Mountain Pine Ridge Forest Reserve, one of our most popular tours. That afternoon was a swim stop at Big Rock Falls – watch for some cool cliff jumping in the video!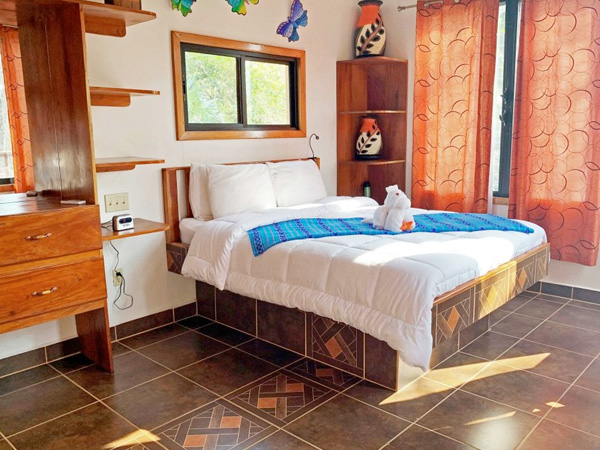 After spending several days in the jungle, we escorted Kelsey and her friend to the marina in Belize City where they met a boat for St. George's Caye Resort, a small island retreat and dive resort only 7 miles off the coast but worlds away. At the end of the video you'll watch them jumping off the dock of their Overwater Thatch Cabana, right into the warm waters of the Caribbean.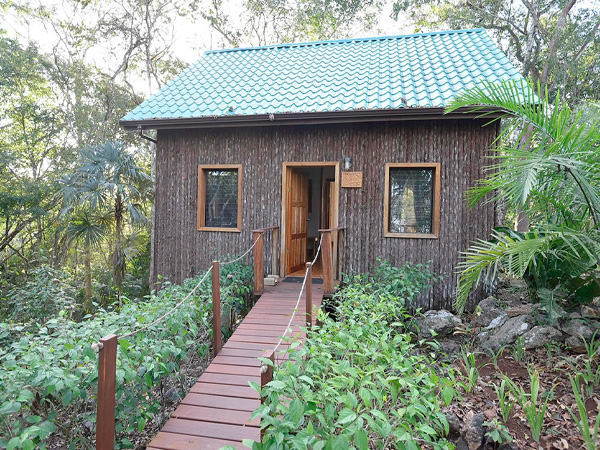 You can easily recreate this excellent trip itinerary – we partner with St. George's Caye Resort to offer 7 night and longer packages with both jungle and island time. We also work with acclaimed beach resorts in Hopkins and San Pedro. Get in touch and we'll use our 10 years of experience to help you plan the perfect week in Belize!