….. Where all the Adventures begin!
San Ignacio, Belize is the destination for all things unique, exciting and exhilarating; from learning about plants and wildlife to crawling into sacred caves- the adventure never ends. You can choose to stay in a tree house in the jungle, at a luxury resort lodge with an amazing view or stay in town for a local experience.
Downtown San Ignacio flourishes with local restaurants, stores, a few cafes, a farmers market and frequent transport. Along with its twin town, Santa Elena, they make up the third largest urban area in Belize. The population is mostly Mestizo along with creole, maya, chinese and menonnite, with English and Spanish being the main languages.
San Ignacio sits on the banks of the Mopan and Macal River, about 63 miles west of Belize City, approximately 2 hours away from the Philip Goldson International Airport (PGIA) or BZE on your Tickets.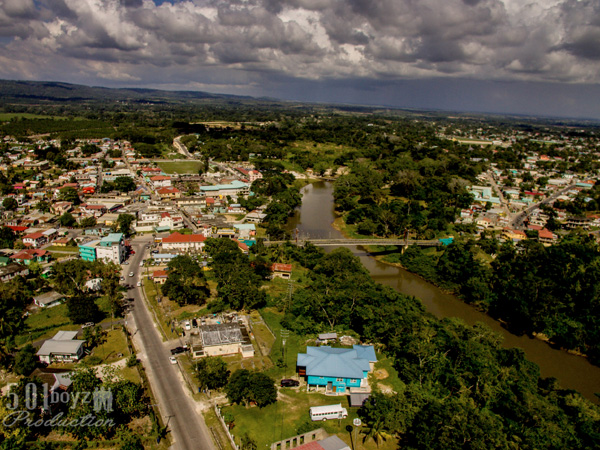 Getting to San Ignacioin Western Belize
There are many forms of transportation in Belize, simply choose the one that suits your likings and budget. The fastest way is booking a flight via Tropic Air from PGIA to Maya Flats Airstrip in San Ignacio. 
There is also the option of renting a car, which allows you to travel at your own pace while enjoying the countryside. Another popular one is getting a shuttle. You can book a comfortable private transfer with our reservationist or local companies who take pride in transporting visitors to their destination. The final and cheapest way is taking the "chicken bus". Most people refer to it as a chicken bus since it's always packed with people and warm due to the tropical weather in Belize. You can get a shuttle/taxi from the International Airport to the bus terminal in Belize City then hop on a bus to Cayo. 
An express bus takes about 2.5 hours, while a regular bus that stops ever so often takes about 3/3.5 hours.
Things to do in San Ignacio and our Jungle lodge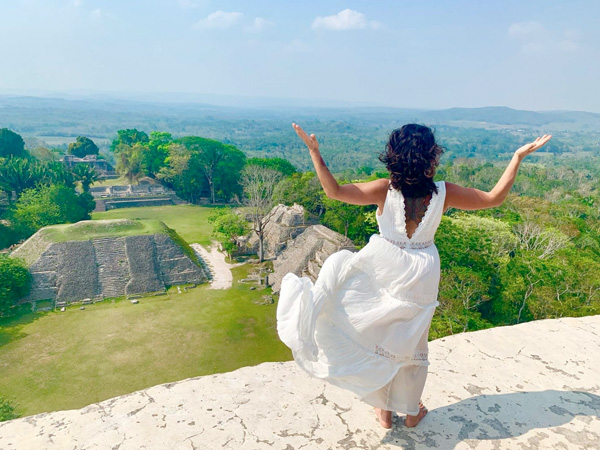 Whether you prefer a relaxing vacation or an adventurous one, there's always something to do in San Ignacio Belize. There are a few tours you can do on your own, but most of them require a tour guide due to laws and restrictions.
Some tours may only be half day which you can choose to do in the morning or after lunch, and even add another tour to make it a full day of activities. Other tours are a full day that usually departs early in the morning and returns around three or four pm. Here are a few popular tours:
Caracol Maya Ruins/ Big Rock Falls/ Rio Frio Cave
Cahal Pech Maya Ruins
Zip lining / Cave Tubing
Belize Zoo
The Green Iguana Conservation Project
The Jungle Pontoon
Bird Watching
Belize Botanic Gardens
Black Hole Drop
Places to eat in San Ignacio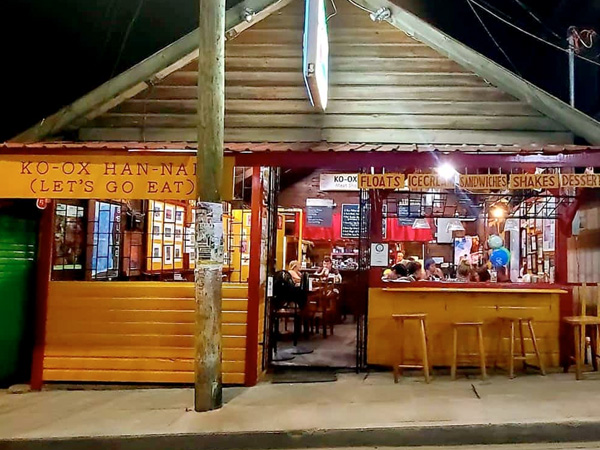 Downtown San Ignacio flourishes with local and international cuisine. Some of the popular spots are:
Guava Limb
Cenaidas
Ervas Restaurant
Crave House of Flavour
Running W Restaurant
Tolacca Smoke House
Lola's Restaurant and Bar
Bocas Restaurant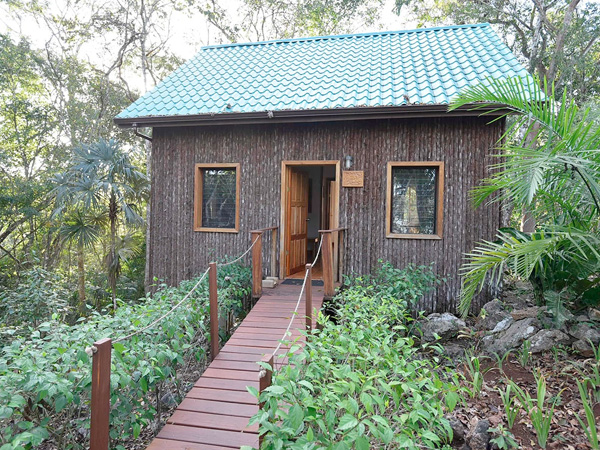 Stay in Jungle Setting minutes away from San Ignacio Belize
Mariposa Jungle Lodge is about 30 minutes away from San Ignacio Town. Experience " Adventure by Day and Comfort by Night" at our Eco Lodge nestled in the Belizean Jungle. Wake up to the sounds of the jungle coming to life and get a chance to see some of the most beautiful birds from our bird watching tower in the trees. 
Enjoy farm to table meals prepared by our local chef with seasonal fruits and vegetables, while relaxing in a hammock or cooling off in the pool. You can also book day tours including the enchanting Mariposa or "Butterfly" Farm Tour and get a chance to see at least 30 species of butterflies.