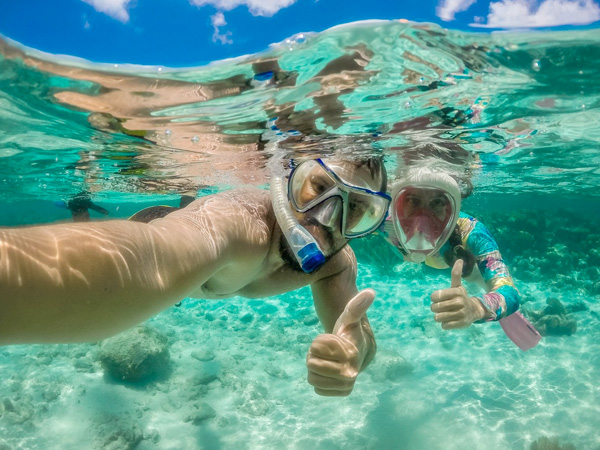 Just as Saturday is a great day to be at Mariposa Jungle Lodge for guests who want to experience the San Ignacio Saturday Farmers Market, a local cultural experience, we encourage guests who want to snorkel or dive at the Great Belize Barrier Reef, to consider including a Thursday if they choose to stay in San Pedro on Ambergris Caye. Why? Because every Thursday, there's a chance to experience the cultural highlight of San Pedro. The what? Well, that's actually my personal term to identify the weekly Chicken Drop.
The Chicken Drop at Wahoo's Lounge (right in the center of town) is the most popular organized tourist event on the island. Bar none. Even local expats attend to socialize. It is plain old fun.
Basically, there's a board on the ground, numbered 1-100, enclosed by chicken wire. You can buy tickets for $1bzd (US 50 cents.) You can't pick a number. Tickets are random.
At 7 pm, and periodically thereafter, bandleader Barrington announces the imminence of the first Chicken Drop. A chicken is brought out by "Chicken Security".  A tourist is enlisted to hold the chicken and participate in a ritual that readies the chicken for its main purpose. It must poop on one of the numbered squares. The antics and folly of betters trying to motivate the chicken to perform on the right square, the tropical island atmosphere with gentle waves breaking behind us, the outstanding music of Barrington and his band, all contributed to a memorable time. The holder of the winning number gets to clean up the poop and win the BZ$100/US$50 pot. Anyone can buy a CD of the music they've enjoyed, including a great song called "Sexy Chicken."
The betting starts at 6pm. Drinks are readily available in the Wahoo Lounge but a small bar is also set up outside for the convenience of visitors. The prices are modest and alcoholic content good value.
On my first trip to San Pedro, I only knew the drops started at 7 p.m. I was stunned when I showed up to buy tickets at 6:30 and learned they were already selling tickets for Drop #7, likely to occur after 9:30 p.m. My girlfriend and I bought 20 tickets to enhance our odds. We also managed to wangle a couple of stools on the small Wahoo deck for a front row seat to the main events.
As the evening and the drops passed, some folks got tired of waiting, so they offered their tickets to us. By the time our drop took place, we had over 70 tickets. Imagine our consternation when we lost. But the evening was great fun.
Animal lovers needn't be overly concerned about the chickens. There are lots of them and they are treated gently, with love. Blowing into a chicken's butt does not constitute animal cruelty.
I try to schedule my San Pedro visits to include a Thursday for more of this fine cultural event. As a Belize tour operator, I often work with guests who want a combination rainforest and reef vacation to experience both of the exceptional areas of Belize. The snorkeling and diving from San Pedro is exceptional, but I always advise our guests to include the Chicken Drop in their San Pedro itinerary so as not to miss this cultural highlight.