Belize has a very interesting and diverse vegetation. With over 4,000 flowering plants,250 species of orchids and 700 different trees, it is a paradise for nature lovers.
Among my favourite natural phenomena are the numerous species of epiphytes such as tropical orchids and bromeliads that are found and observed on site at Mariposa Jungle Lodge. Epiphytes are also referred to as "AEROPHYTES" or "AIR PLANTS" because the seeds of their creation travels by air to land on a lucky "HOST" that shall then become its new home. The good news is most epiphytes are none parasitic. Rather, they live symbiotically with their host, each enhancing the other's natural beauty.
At Mariposa Jungle Lodge, we have named one of our luxury Cabana "ORCHID", because of a cluster of "Black Orchid" ( Encyclia Cochleatum) the national flower of Belize that grows on a Ceiba tree just your private screened in porch. Numerous other orchids now live around the entire grounds. A few species of terrestrial orchid can also be observed on site.
I am especially fond of a lush tropical bromeliad that resides in the crevice of a beautiful Gumbo Limbo ( Bursera Simaruba),located between "Orchid" and "Toucan" another of Mariposa's Cabana. The contrast of the brilliant greens of the bromeliad and the bright red bark of the Gumbo Limbo is especially dramatic.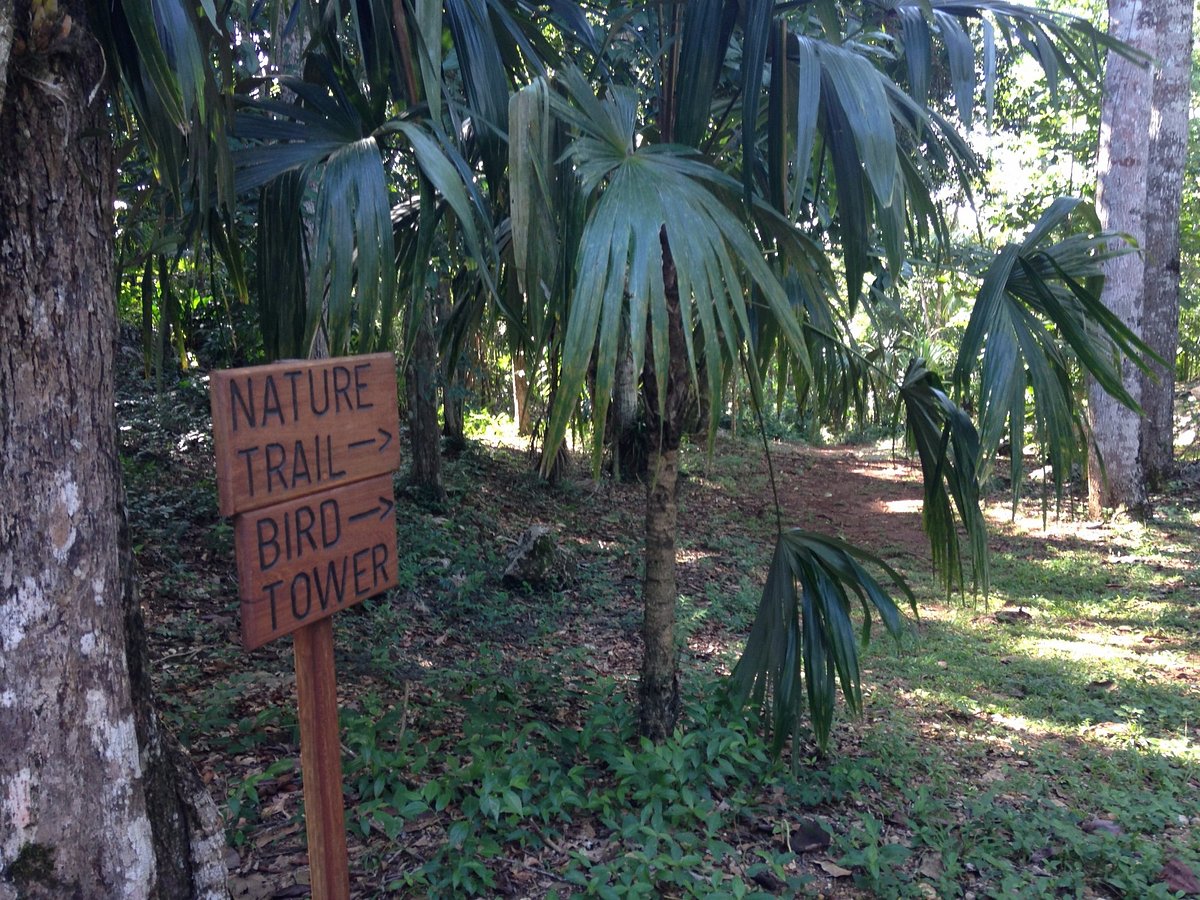 Several years ago, Hurricane Richard caused damage to a couple of trees in front of "Puma & Macaw", two of our other cabanas. One of those trees was a black poison wood tree. The Mariposa team knew better than to remove the remains. Instead, they made a clean cut and left the poison wood branch alone partially because it causes a very uncomfortable rash when raw). Before we knew it, both remains were decorated with epiphytes. Humans alone could not have created anything that Beautiful.
In fairness to equal time, I should mention the epiphytes that do become parasites. The most common illustration is the strangler fig (Focus Aurea), which intrudes on a host, depletes the host of nutrients ultimately destroying it. We lovingly call this "THE MARRIAGE TREE", and diplomatically leave it to our guests to determine which symbolizes the husband and which the wife. Honeymooners and anniversary couples typically take the opportunity to have their picture taken in front of our very own Marriage Tree.
"Epiphytes beautify Nature's Waste".